Dining Out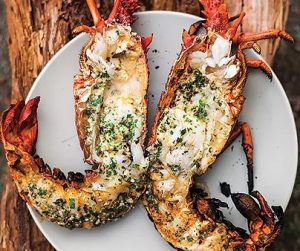 There is no shortage of delicious dining in St. Croix!
On the east end, check out Duggans for great seafood. They're famous for "whiskey lobster." Or visit Castaways, a fun little place with great bar food and great live music. The View at Chenay Bay is a cool little beach bar/restaurant, also on the east end (and on the same property as the Island Life office!).
The Libation Station at Ziggy's Market has wonderful sandwiches, and Chef Aaron has special dinners here frequently that are not to be missed! And just down the road, Blue Water Terrace is home to some great food, including Lori's famous Fried Chicken. You won't leave this place hungry, guaranteed, which is a shame because the desserts here are to die for!
At the Tamerind Reef Resort, the Galleon is perfect for fine dining, or just hanging out at the bar or on the waterfront deck. The Deep End is also a beachfront bar/restaurant not to be missed, especially on Thursday nights for "Disco Bingo!" So popular and fun that reservations are required!
The town of Christiansted has a number of good restaurants, many of them new. On the Boardwalk, you'll find Angry Nates, RumRunners, Shupes, Brew, and the new Sugar Mill Pizza; a brick oven pizza place with extremely creative and delicious pizza. Other great restaurants in town include Cafe Fresco, Galangal (fantastic Thai food), 40 Strand, Toast, Zion Modern Kitchen, balter, Savant, and Bombay Club.
For fabulous gourmet cocktails, stop in balter, Bes Cocktails, Top Hat, and/or Zion. Creative and delectable concoctions await you in all these places. You will NOT be disappointed!
Or try out some vegan restaurants and/or local food at Kim's, Singhs, Ital in Paradise, Zennys, and Harveys.
On the North shore, there's a great little restaurant called The Waves – it's so close to the water you might just get wet! Rowdy Joes and Flyers (at Salt River Marina) are not to be missed. Other fun places include Off the Wall beach bar, Eat at Cane Bay, and Sprat Net Bar. The restaurants at the Marriott Renaissance boast amazing views, and the Caribbean Buffet there on Friday nights includes entertainment.
For great pizza, check out the Lost Dog Pub on King St. in Frederiksted. This bar is funky, welcoming and fun. It doesn't open till around 5:00 – but stays open late. Other good spots in Frederiksted include the Blue Moon (on the boardwalk), Ciboné (The chef at Ciboné is passionate about locally sourced food and it is fresh, innovative and delicious!), Pollys at the Pier, Villa Morales, and the new The Tap Deck Bar.
Mid island, you'll find La Reine Chicken Shack, Un Amore (a quaint little Italian place at 5 Corners), El Sol (great and reasonably priced Steaks), and Cast Iron Pot.
But wait, there's more! Download our Relocation Guide…