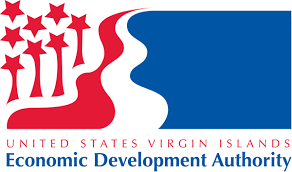 The U.S. Virgin Islands Economic Development Authority Governing Board recently reviewed a marketing strategy with an optimistic outlook for future economic development from Kamal Latham, CEO of the Authority.
Latham said the EDA is in a strong position "to advance economic and job growth" in the territory. He said six applicants for benefits are in the latter stages of the process. These applicants are in the hospitality and manufacturing sector and have the potential to invest $450 million in the territory.
The Authority's marketing director Shanell Petersen said she is as optimistic as Latham about future investments. She said things are "trending well." She said last summer the Authority had about 100 active leads, businesses eligible for tax benefits, and with an interest in relocating to the territory. She said the authority now has 1,000 leads. She said this is the result of contracting a firm that generates relevant leads. She said nine firms are in "various stages of the process" of applying for benefits.
Petersen also said marketing is contracting with an outside source that will produce a radio show for the EDA. The show will be live-streamed on Facebook and also could be made into a podcast. The Board is looking forward to a prosperous 2020!