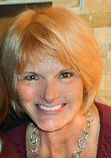 St Croix is a pretty small place… only around 50,000 people.  So it's easy to be a "big fish in a little pond" here and really, really make a difference.
Ask our friend and neighbor, Barbara Peel.  Barbara and her husband Tony moved here 2014 and started a fishing business here the next year.  On year three, their first mate, Don, suggested they treat two veterans to fishing on Veterans Day.  Barbara thought that was a great idea, but just not "big enough" – so in spite of admonishments from her husband to "not make a tournament outta this" – she did – and by Veteran's Day had six boats participating and treated 21 Veterans to a fun outing and great after party!  Then, in 2017, and in spite of two cat 5 hurricanes, they did the same, just a bit delayed, and had 11 boats, 37 Veterans, over 300 people at the after party, and raised over $3500!  At that time, Barbara became aware of the huge need for a "communication hub" for Veterans here and decided to create a non-profit to provide this as well as a number of much needed services to the many Veterans here on the island.
So www.fishwithavetusvi.com was born!  The company has a board, membership is free, and they provide assistance to Veterans as well as fun activities and services.  They've participate in various Veteran-oriented parades, planted flags, hosted parties and events, and installed a pole, flag and lights at he Veteran's center here.  They've hooked up with the Sierra Club, which also has an active Veteran's group, and are having several people trained here on sponsoring outdoor activities here for Veterans. They have many more activities and ideas for the future!
Barbara says she's now very busy (she moved here to retire, LOL!)  and yet so very happy to be doing something that she feels proud of. We are proud of her too!!
On their wish list is property for a Community center for our Veterans – "An old school building would be ideal", says Barbara, "so we're on the search for someone who is looking for a tax writeoff who could donate this or purchase it for us!"
Check out their website and Facebook page, and if you're a vet considering a move to St Croix, now you have MORE friends here in St Croix – those of us here at St Croix Island Life and Barbara and the good folks helping Veterans at www.fishwithavetusvi.com.  (same name for their facebook page).