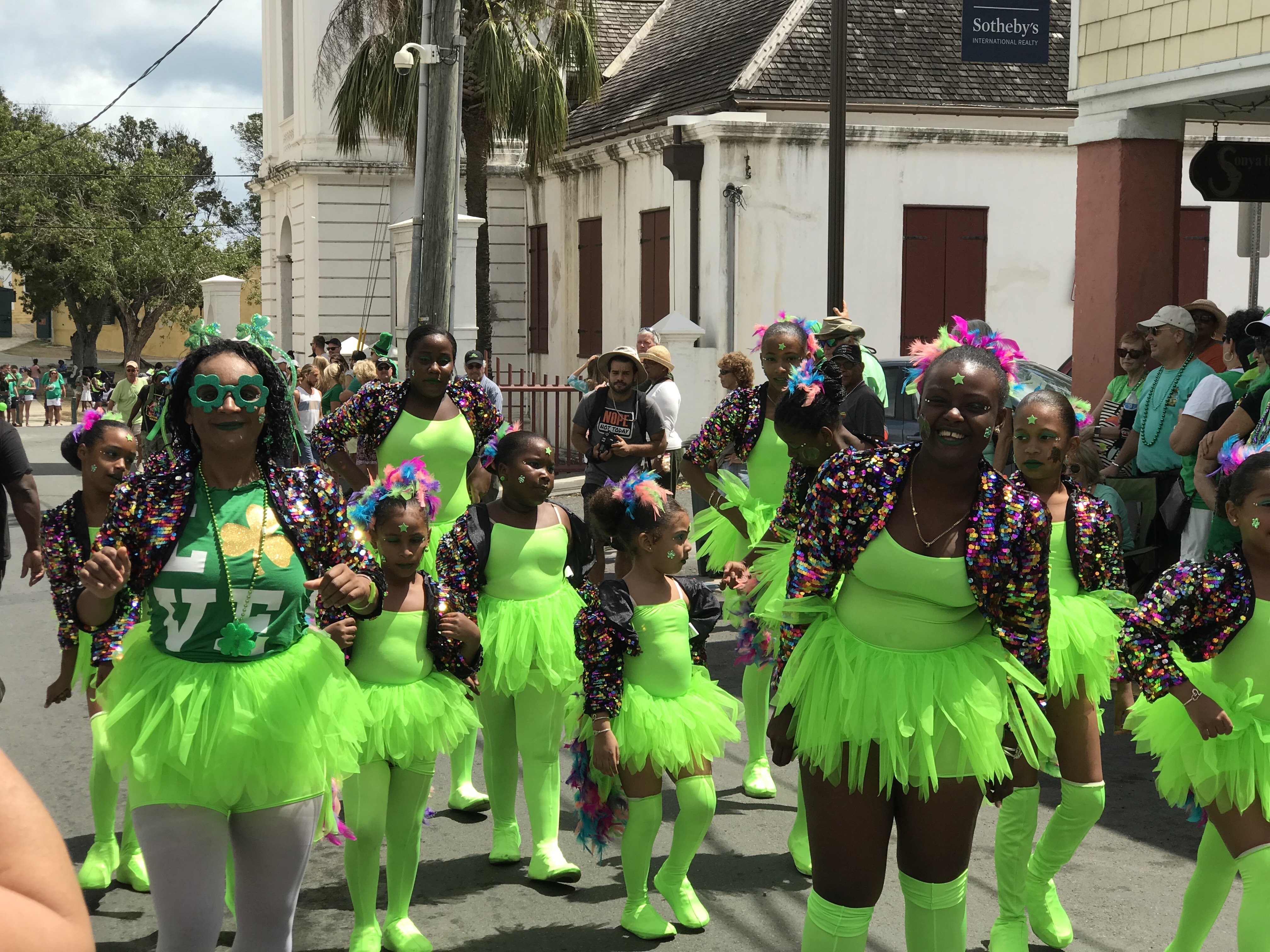 We Cruzians celebrated St Patrick's Day with a big parade, lots of great music and a whole lot of revelry!!
Why, you may ask, is St Patrick's day such a big deal on a little Caribbean Island?  Good question!
Cruzians never miss an opportunity for a party, and this one began in 1969 when a group of local businessmen convened in HARRY'S OFFICE BAR on Queen Cross St. in Christiansted for a "cool one". The conversation got around to holidays and why St. Patrick's Day wasn't celebrated in the Virgin Islands, when so many other holidays were. Something had to be done! Within minutes, the first St. Patrick's Day Parade was born. Without further ado, a stakebed truck was commandeered and piano put on top. The newly organized committee and fellow supporters were aboard singing Irish and local songs and saluting shoppers and shop-keepers, who came out to see what all the noise was about. Those who were already wearing green got into the spirit at once, while others who needed something green ran into the shops to find it, running back outside to wave at the paraders. Some even joined the procesion! And so, the FIRST St. Patrick's Day Parade was born.
To this day, it is going strong and is an important day for the community, beneficiaries and tourists. This year's theme is "Rebuilding the Rainbow."   As you know, we've beein in "rebuild" mode here for the last six months….and we still have a long way to go.  But that certainly didn't get in the way of celebrating and partying!  It's what we Cruzians DO BEST!!!
Come join us for the next one!