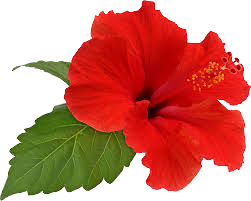 The island is greening up very nicely! Mother Nature is simply amazing! Three months ago there weren't ANY leaves on the trees – today they are lush and green!  We lost a lot of sand on our wonderful west end beaches, but that's coming back, too. It will be years before the beaches are as nice as they were, but there's progress every day! And the east end beaches, like Smuggler's Cove, the Buccaneer, are even BETTER than they were before the storms!  And now the Christmas winds have arrived and the weather is absolutely PERFECT.
Many people are calling to see how much damage various properties and condo complexes sustained. Most of the condo complexes came out in pretty good shape. For those that had damage, the condo associations are busy getting the repairs done. Keep in mind that any offer you make on a condo or house will have a 2 week due diligence period, so that you can have the unit thoroughly inspected, and then re-negotiate or get out of the deal if damages or problems are found.  And sellers are required to disclose any damage incurred. Know your rights and don't be shy about asking!!
Our inventory for both condos and homes is way down. There are only 207 homes on the market, and only 79 condos for sale. As we approach season, demand will be higher, and we could see prices increase. So now's a great time to start your search for your island condo or home! And if you have property to sell, now would be a great time to list.
There are some hurricane damaged homes on the market now, but not very many. We suspect many owners are waiting to see what their insurance settlement is going to be before deciding whether to rebuild or sell. So be on the lookout over the next few months if you're looking for a bargain! Or better yet, let us know what you're looking for, and how much you're willing to spend, and we can put you on an auto email so you'll see properties the week they are listed!
And please, consider a trip to the island. Now, more than ever, we are dependent on tourism. The island is "open for business" and is beautiful once again, and we are more eager than ever to make a good impression on those of you who choose to visit and spend your vacation dollars with us! You'll see first-hand the meaning of "VI Strong" – and I can almost guarantee that you will leave this place with your heart full of love and respect for the beautiful people of this island.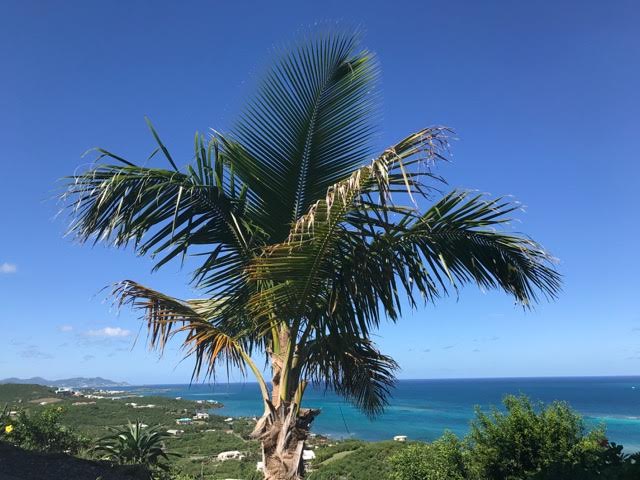 Our palm tells a nice story. Maria left it a tattered mess. It fell one way in Irma and Maria picked it up and tossed it another way. We were able to prop her up and she has rewarded us with this perfect and beautiful frond!  Nature is amazing!