Music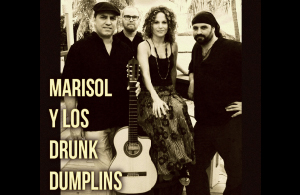 Be sure and pick up the local paper (The Avis) to see what's happening on the island. You can also go online: www.stcroixcalendar.com.
There's always live music somewhere, and St. Croix has some very talented musicians. If Kurt Schindler or the Drunk Dumplins are playing here, don't miss them.
Other great musicians include Steve Katz, the Eddie Russell Band, Mercy Child, Brian McCullough, Ziggy's Bigfoot Band, R&B Connection, Jahnee Red Locks and da Tree A We, Junie and the Jungle, Culture Vibe, Mercy Child, Romanza, Lynn Senter, Adrian, Jazzmin, Hartatak Intl, Jazzy Blue, Express Band, Venus, and Llewelyn, just to name a few.
For a very special music-filled evening – do yourselve a favor and book an evening on Lyric Sails. They have wonderful musicians, great tapas, free flowing rum punch, and the views are astounding!
For more information, please download our Relocation Guide…