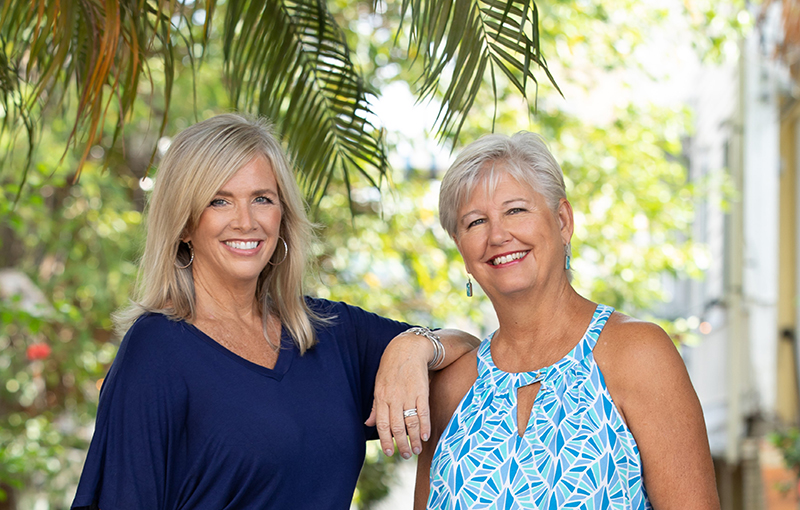 Kim, who has been a resident of and Realtor on St Croix for 15 years, turned 65 last year, and her plans for 2021 include focusing on her Seller customers and the Buyer customers with whom she has ongoing relationships. Kim will retain ownership and oversight of the business but has turned over the day-to-day operation of the company to Mary Beth Salcedo, who will soon become the Designated Broker for the company. Mary Beth and other St Croix Island Life agents will be working with the new Buyers, although Kim will still be involved in initial contact with most potential clients.
Mary Beth and her husband were Kim's clients when they moved to the island three years ago, and Kim recruited Mary Beth to be her Office Manager and assistant. Mary Beth proved to have a great knack and love for Real Estate, and has excelled as a Realtor! Her ranking among the over 150 Realtors in St Croix was 15 in 2020*! Quite impressive for a new agent! She has also demonstrated excellent leadership qualities, spearheading a total revamp of operating procedures in her condo association here on the island.
Mary Beth has three beautiful daughters, one of whom will be moving to the island soon and taking over her old position as office manager for the firm.
You will love working with Mary Beth! We are already getting "special requests" from buyers to work with her – her reputation is stellar!
*Based on the number of "sides" – with a "side" being either representing the buyer or seller.