It's a little slower here in ST Croix during the peak of Hurricane Season, but there's always something fun to do!  You can always find out what's happening by going to a couple of our favorite websites:  www.gotostcroix.com – click on "Play" and be amazed by all the activities we have going on here!  And if you're a music lover like we are – www.stxcalendar.com has a listing of all the live music on island!  It's updated weekly!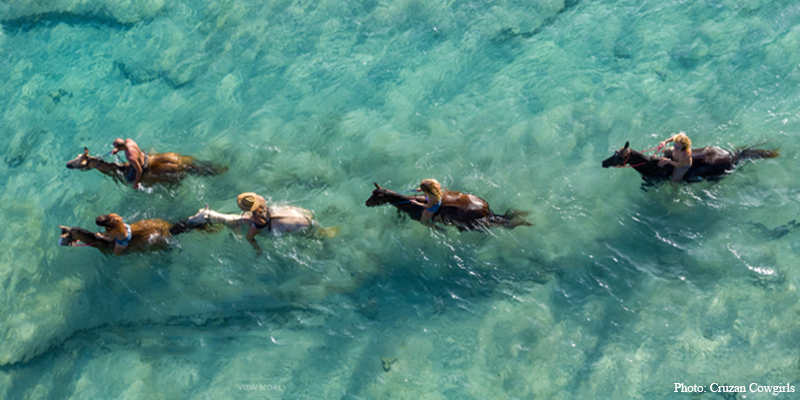 Here are some suggested activities:
Horseback Riding with on the West End of St Croix! What's better than the excitement of riding a horse down a long sandy beach, into the warm Caribbean sea, and through the rainforest? Doing all that AND learning about the culture and history that is unique to St Croix! PLUS knowing that you are supporting a family owned and operated business (Cruzan Cowgirls) whose proceeds benefits horse rescue! All their horses are rehabilitated rescuesI Whether you are an experienced rider or just a beginner, Cruzan Cowgirls has just the right horse for you. Call or text to reserve: 340-690-7433. Website: www.Cruzancowgirls.com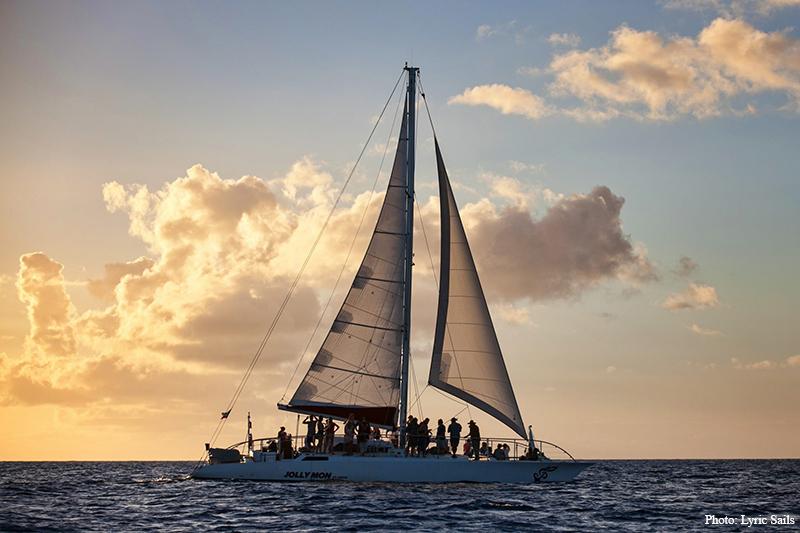 Sunsets, rum and music aboard Lyric Sails.  Time and time again, when I ask visitors what they have enjoyed the most about our beautiful island, I hear "Lyric Sails!"  It is a thoroughly enjoyable thing to do – I mean what's not to love?  They offer Sunset Sails, Unique Private Day Sails, Full Moon Sails, Stargazing Sails and  Special Musical and Fine-Dining Events. Custom or private charters. All of their Sunset Sails and Full Moon Sails feature live music by local and visiting musicians, unlimited rum punch, appetizers and a cash bar. Private day sails feature real sailing, snorkeling shipwrecks & reefs and relaxing in the calm, tropical waters of Frederiksted. If/when you visit, make sure you schedule an evening with the great folks at Lyric Sails!

Scuba Diving.  If you've never experienced diving before, St Croix is the perfect place to learn! You can get up close and personal with such a wide variety of marine life in very clear, calm, shallow (and very warm) waters! Summer is a great time to try diving – it's not as crowded and the dolphins are extra friendly! You can't pick a BAD dive shop here – they are ALL exceptionally good.
St Croix Ultimate Bluewater Adventures (SCUBA) – 340-773-5994  (shops in both Christiansted and Frederiksted)
N2theBlue Scuba Diving (Frederiksted)  340-772-3483
Adventures in Diving (Frederiksted)  941-504-3222
Cane Bay Dive Shop (Cane Bay) 340-718-9913
Dive Experience (Christiansted)  340-773-3307
Aquaman (Christiansted)  340-227-9828