Sailing & Watersports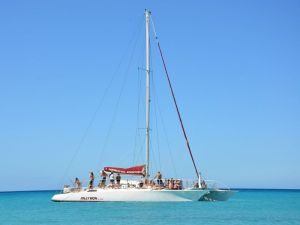 Support For great paddleboarding – you have to try Teres Veho (Freedom City Surf) in Frederiksted.
For wave runner rentals (and more), out west you'll find all you are looking for at Rhythms at Rainbow Beach, or in Christiansted at Hotel on the Cay beach.
Caribbean Sea Adventures offers a variety of activities, from snorkel and dive trips, to sunset sails. They are located on the boardwalk in Christiansted.
No trip to St. Croix is complete without a trip to Buck Island, one of the top 10 beaches in the world, and home to a beautiful underwater snorkel tour. Count on about $60 – $80 per person for a half day trip, more for a full day (which includes a picnic on an east end beach).
Kayaking at Salt River is fun too. You can just rent the kayaks and do your own thing, or go on a guided tour. The guys at Bush Tribe can give you a great custom tour – be sure you check them out! There's bioluminescence in the bay and night tours are awesome!
For more information, please download our Relocation Guide…