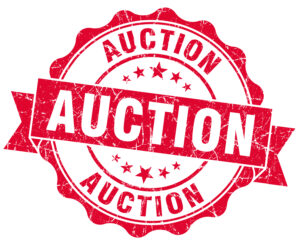 Press release
September 9, 2021
The Office of the Lieutenant Governor's Division of Real Property Tax's Office of the Tax Collector has informed property owners of the public listing of delinquent property taxes for tax year 2015 and prior years. This list will be published in newspapers of general circulation in each island district for a period of four weeks, pursuant to the Virgin Islands Code.
All properties, including but not limited to residential, commercial, and timeshares, for which property taxes are owed for the years 2015 and prior, will be scheduled for auction sale if payment of property taxes (delinquent taxes, public sewer system user fees, and interest) is not received or if an installment payment plan is not arranged within 30 days of the publication.
Property owners named on the listing, who pay their delinquent taxes or enter into installment payment plans, will be removed from the delinquency list. Payment plans will remain available to taxpayers, even after the Property Tax Delinquency publication is issued. Installment payment plans must be maintained in a current payment status to avoid being included in the auction sale process.
The auction dates and properties will that will be auctioned will be published in the paper, and probably on the tax website. If you wish to bid and are the successful bidder, you must put down 10% of the accepted price that day, and then will have a fixed and short amount of time to bring the remainder of your accepted amount. The delinquent owner will have a year to pay off their debt and reclaim their property. If that occurs, you will receive a refund of your payment plus 12%, IF the process is handled as it has been in the past.
Issuance of a Property Tax Delinquency Publication and additional information as it becomes available can be found on the website of the Office of the Lieutenant Governor at: https://ltg.gov.vi/.
For additional information, contact the Office of the Tax Collector St. Croix District at 340-773-6449, located at the Leroy Quinn Finance Building at Sunny Isle.