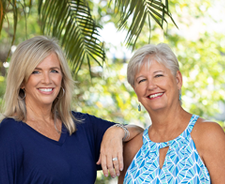 Summertime… and the living is easy…
St Croix slows down for the summer. There are no cruise ships here during summer and generally fewer tourists here. So getting a table at your favorite restaurant, if it's open, is not difficult in the summer. And one can "linger" and not feel guilty about it!
The water is delicious, and nothing beats a day on the water or at the beach. Clearest, most inviting water in the Caribbean!
Real estate here is still in high demand, inventory is still low, and prices are still increasing.
Don't miss out! If you'd like to own something here, get connected with one of our fabulous agents so that you can be alerted when properties that meet your criteria hit the market. We can help you secure the property of your dreams!